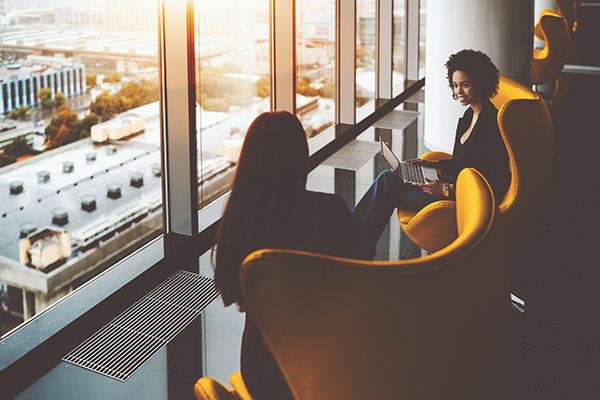 As we look back over the last year, we are so grateful and amazed at what was accomplished by ICF Members, Chapters and Credential-holders in 2021.
We started out the year with a new volunteer role, which contributed to the growth of our Council of Ambassadors – we now have 18 volunteers in this role across the globe. These ambassadors are in place to work alongside ICF Chapters and Members, and throughout this year, we saw them ignite passion for social impact and engage participation in the ICF Foundation's initiatives.
The ICF Foundation Social Impact Pilot Project reached its mid-point, and we are already seeing great anecdotal feedback. This pilot project explores how many individuals beyond the coaching client are impacted by professional coaches. The partnerships will focus on applying coaching in order to move the metrics of an organization's strategic goals, ultimately proving the social return on the investment of coaching.
Our first partner for this project, Many Hopes, works to move children out of poverty, provide good health and well-being, and improve inequalities, all aligned with the United Nations 2030 Sustainable Development Goals (SDGs) 1, 3 and 10 respectively. The organization rescues children from oppression and raises them to be adults of influence, equipped to do justice for others, creating an exponential impact.  Many Hopes works in partnership with high-impact local leaders or organizations in each of their six countries and sets its social impact goals in close collaboration with their partners. Interim findings reveal the impact of coaching in areas of personal growth, leadership, teamwork and goal achievement. The project will be completed in March 2022.
Next, we were thrilled to see the Ignite Initiative continue to grow. Ignite uses the collective power of ICF Chapters, Members and Credential-holders to accelerate the United Nations 2030 SDGs.  We created an easy-to-follow roadmap for coaches who want to coach for social impact, including a Resource Suite of Tools to help and encourage coaches start their own passion project, whether on their own or with another coach. ICF Members, Credential-holders and Chapters are invited to join us in making a difference! It only takes one coach to provide for one social change organization to make an impact.
And wasn't it great to be able to connect at ICF Converge 21? During ICF Converge 2021, our Board of Trustees and Ambassadors shared the mission of ICF Foundation to equip coaches, chapters and ICF Credential-holders to accelerate and amplify the social impact of social change organizations. Additionally, we shared how the ICF Foundation works to equip and connect coaches with the tools and resources needed for pro bono initiatives, as well as provide space for chapters and networks to engage in discussion.    
Collectively, the two ICF Foundation sessions at Converge 21 hosted more than 200 attendees who committed to make an impact locally and globally. Converge 21 attendees were excited to share and find ways to get involved with social impact work within their community through the Ignite Initiative, to learn more about the research being conducted around social impact, and to connect in breakout rooms with other like-minded individuals. It was in these breakout sessions that many coaches experienced insightful ideas and ways to get started. 
Furthermore, we were blown away by the Gift of Coaching Collective this year – the number of submissions doubled! This project provides pro bono coaching to individuals and mission-driven organizations to make a social impact in their communities and in the world.
Last but certainly not least, the coaching community showed up for Global Giving Tuesday in November. We collected more than $13,000 USD in donations to support coaching in social impact. In honor of Global Giving Tuesday, members were invited to make a difference for humanity and the planet by making a gift to the ICF Foundation, sharing the work of the ICF Foundation and the role that coaching plays in social change or participating in our Ignite Initiative.
We are in awe of the generosity of the ICF community! In a year that continued to be uncertain, we had a front row seat to how beautiful humanity can be. At the ICF Foundation, we head into the new year knowing that we will continue to make an impact and be an integral part of a thriving society.