Originally Posted on The Coaching Tools Company as Kickstart Your New Year's Goals with a PSP (Personal Success Strategy) | by Wendy Buckingham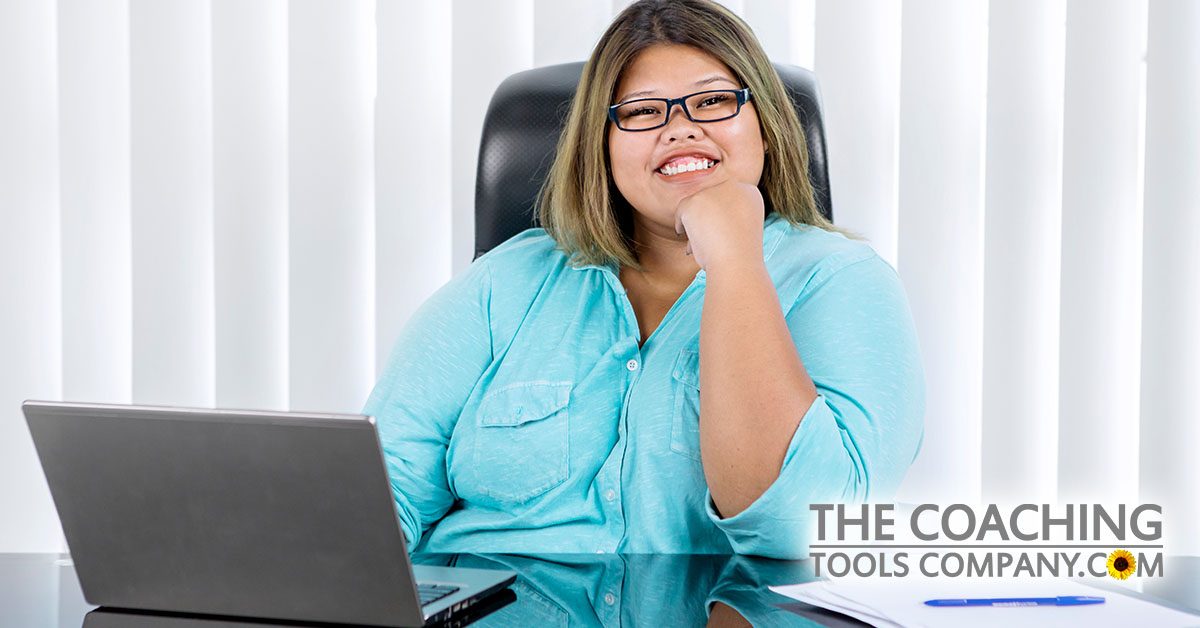 It's a new year and time to get down to planning the path to achieving those 2022 goals.
Did you know that one of the easiest ways to improve your chances of success is to design your own Personal Success Policy (PSP)?
What is a PSP?
Put simply, a Personal Success Policy is about identifying and implementing the behaviours and strategies (or policies) you need to put in place to reach your goal.
A familiar example is the fitness or weight loss goal that so many set—yet never quite achieve. The failure is usually down to behaviours that trip us up.
So a PSP is simply a system for doing everything possible to take the risk out of the journey to achieving your goal. Having this policy in place is how you attract the personal and professional results you want to achieve.
And it needn't be complicated. It can include something as basic as finding a way to remember to recharge your smartphone, or as powerful as having firm guidelines on keeping debt under control. Other PSP examples might include just not having certain foods in the fridge or not buying chocolate. Or it might be being willing to outsource what you aren't good at, or clearly identifying the types of jobs or projects you'll say "yes" to.
With a PSP in place, you'll achieve your goals with more ease—and less struggle.
Where to start with your PSP
The first step in creating your own PSP is to 1) make a list of the things you've done in the past that worked for you when you had set your sights on a particular goal or outcome.
Then, and maybe more importantly, 2) list the behaviours and ways of operating that haven't worked for you in the past.
These two lists will help you choose strategies for a PSP for a particular goal—or life in general.
If you don't have a reference point from your own experience for what PSP you'll need to achieve a particular goal, look around for someone who has trodden the path before you. How did they achieve their goals? Are they willing to become your mentor? Then find out what worked (and didn't) for them and start from there.
And stay flexible
As with any system, a PSP is not set in stone—you'll want to frequently review and update it. So, notice and decide what's working, what's not and what may need to be added, taken out or revised to suit a particular situation.
Here are 10 tips for a strong PSP
Here are some tips for to create your own Personal Success Policy. These can apply to many situations and come from both my own and my clients' experiences. Simply take whatever strikes a chord and adapt or add to it to fit your own goals.
1. Don't assume, get the facts
How many times have you debriefed something that went wrong, and it ended with someone saying something like, "I assumed that you:
thought _____"?
were going to _____"?
had taken responsibility for _____"?
meant _____"?
had taken care of _____"?
agreed with _____ "?
If you're not absolutely sure about what needs to be done in a situation, or what is the right answer, don't assume—ask questions until you get the facts.
And make sure you get the facts from somebody who really has them and is not making assumptions themselves!
2. Keep meticulous financial records
It's a bind to turn bits of paper into a workable system, especially if you're a coach who loves coaching but hates the admin. But the old shoebox system for storing bills and receipts simply doesn't work. It will come back to bite you at the worst possible time.
So right from the start of any project that involves finances, either resolve and set up a simple system to keep proper records yourself or employ someone else to do it for you and keep it up to date.
3. Spell-check and proofread everything
The most creative proposal, flowing letter, wonderful website, impressive CV or catchy social media post will lose its impact and potential if it contains spelling errors, typos or bad grammar.
I see this all the time in my role as moderator of the Coaches Helping Coaches forum (and I know I've been guilty of it myself when I'm in a hurry 🙂 ).
If you have a blind spot around typos and grammar, don't send out anything before proofreading carefully.
4. Don't snipe, solve!
Always look for a solution. Don't waste time blaming.
What has gone wrong in a particular scenario may need careful investigation and debriefing—you don't want to make the same mistake again. And, of course, you want to get to the source of the problem.
However, laying blame won't move you forward. It's much better to concentrate on deciding the one most effective thing you need to do quickly to solve or improve the situation.
5. Get it in writing
Get any agreement in writing, especially if it's about money!
Intentionally or not, verbal agreements can be misinterpreted or forgotten. And the resulting disagreement can deal a nasty or even fatal blow to the relationship. Of course assumptions can also creep in here.
For example, have coaching clients sign an agreement to your price and terms of business—and get their written agreement confirming any changes by text, email or letter. "I just want to have your confirmation that this is what we have now agreed _____" is a magic way to ensure there are no misunderstandings. And remember to keep a copy somewhere safe.
6. Look after your health
Taking care of your heath will pay you dividends in energy and well-being.
So however busy or stressed you are, make it a policy to avoid junk food and excessive alcohol, and exercise regularly. Your body is the vehicle for your mind and spirit; it needs to be well maintained so it can do what needs to be done to achieve your goals.
7. Be selective—avoid overload
Only take on projects that are in line with, and accelerate progress towards, your goals.
This can mean resisting the urge to get involved with every wonderful opportunity that comes along for FOMO (Fear Of Missing Out).
You might indeed miss out! But if you don't stay focused and instead allow yourself to be continually distracted by the next bright light, you may also miss out on getting that goal you really want!
Also make your needs for achieving your goal more important than others' needs and demands on your time. This may be a big change in behaviour for you and create a few waves at first with your friends, colleagues and family when they find you're not so socially available—or so available to do things for them.
8. Look the part
Present yourself well at all times.
However well qualified, skilled or personable you are, however good you sound on the phone, however appealing you are to the opposite sex, that first visual impression—whether face-to-face or on Zoom—is always vitally important.
This lesson came home to me many years ago when I was real estate editor on a Sydney tabloid. It wasn't a particularly prestigious journalistic position and was pretty low down in the media influence pecking order.
I was invited to a boardroom lunch briefing where one of the big banks was introducing a new head of communications to the media. I wore a smart grey business suit and a green silk blouse. Not power dressing, but certainly bank dressing.
A colleague from a major financial newspaper—whose reputation and influence in financial reporting were considerable and well above mine—arrived in jeans and a crocheted poncho.
The organizers, to their shame, obviously didn't know who was who, and went on appearances! Guess who got seated next to the new head of communications, and began what proved to be a valuable relationship? And guess who ended up seated at the far end of the table…
So, the policy here is to be aware of who you are likely to be in contact with when you need to make a good impression, either in person or online, and dress appropriately.
9. Get back to people
Acknowledge all email communications promptly, even if it's just a brief phone call, email message or text saying something like "Thank you for your message. I'm currently very busy but I will get back to you as soon as I can."
This will make the person feel they matter and are valued, and they'll be more likely to help you. And, of course, do make a note so that you remember to get back to them properly later.
10. Don't be critical or aggressive by email or social media
Avoid using email or Twitter or Facebook for sensitive or aggressive communications.
It often seems much easier, quicker (and less confronting) to handle a difficult situation remotely, yet it's rarely the best way.
Written communication lacks the tone, essence and immediate option for ongoing discussion that comes with spoken conversation. And it's also open to more misinterpretation—and potential upset.
A text or email can easily escalate a bad situation rather than solve it, especially if it's public on social media.
So, make that phone call, organize that meeting, even if it's going to be heated. After the steam has blown off the situation, you can always confirm any important conclusions in writing.
So now it's time to create your own PSP
Take a blank piece of paper and make two lists.
Your first list focuses on behaviours or ways of operating have worked for you in the past in a particular situation or goal path.
Your second list focuses on what hasn't worked in the past, where you tend to sabotage yourself or get in your own way.
From these two lists you will get the "bones" of your own PSP.
Have fun, and comment below with anything that you think could be of value to others!
Editor's Note: You may also recognize Wendy from her invaluable work as moderator in our Facebook Group, Coaches Helping Coaches!

Book Details:
The latest in Wendy's Life Coaching Professionally Success Series of eBooks is Mastering the Art of Goals Coaching.
In this eBook Wendy demonstrates the essential skills of setting, planning and achieving goals for coaches of all specialties to use with clients, supported with case studies and processes.