Originally Posted on The Coaching Tools Company as Coach FEATURE: Abena Baiden GMBPsS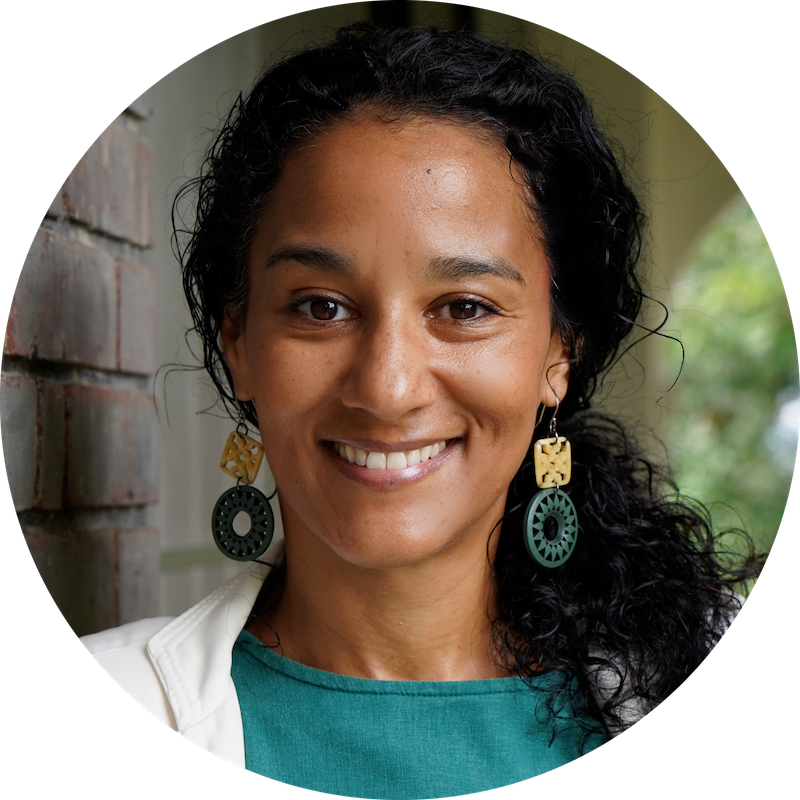 We continue to meet our fellow coaches, get inspired and build coach community with our "Meet the Coach" features! This month we meet Abena Baiden, who has been co-creating a series of DEIB articles for coaches with Emma-Louise.

About Abena
Lives In: Doha, Qatar
Company: Positively Flourishing
Type of Coach: DEIB-informed Mental Fitness Coach
Describe your coaching business in one sentence:I am a DEIB-focused, international mental fitness coach who works with those in education to achieve balance, calm, and a sense of thriving.
Meet Abena
QUESTION 1. What one book should every coach read – and why?
No fair – my learning-junkie brain can't possibly choose just one!
No surprise – my first recommendation is Diversity in Coaching by Passmore. My own awakening through the movement of Diversity, Equity, Inclusion, and Belonging (DEIB) would have been greatly supported by a coach who had insights this book shares. I feel it's almost an ethical responsibility to at least skim through the contents to see where we can be challenged in our assumptions; this is not just for clients from minority backgrounds, but for considering the unique identity of every client that puts their faith in us.
Another book I've found really valuable – especially in working with teens – is Cognitive Behavioural Coaching in Practice by Neenan and Palmer. This psychology-informed book helped me understand what lies beneath many of the challenges people, especially my high school clients, face such as avoiding procrastination, reframing stress, and building self-esteem. Not only that, but it provides practical strategies for how to approach these goals using psychological principles that raise the chances of long-term success.
And if I can squeeze in one more, I love the irreverent and often-hilarious memoirs by Jenny Lawson including 'Let's Pretend This Never Happened' – a book where Jenny describes her battles with social anxiety and depression. While we as coaches do not deal with clinical cases, her stories allow us to really explore life from another perspective. Her books invite us to see how humour, resilience, and creative problem-solving can help navigate life's challenges – all great tools for effective coaches and our clients!
QUESTION 2. Which website do you visit the most?
I guess you mean *after* The Coaching Tools Company which has been so helpful in putting together my programs, not to mention the continuous learning and thought-provoking articles. So…
Another website I subscribe to is the British Psychological Society. I'm working toward chartership as a coaching psychologist alongside my doctoral program, so I find their publications and professional learning (via BPS Learn) invaluable. I was able to use the outcomes from their training course Strategies for Tackling Exam Pressure and Stress (STEPS) to create a customised coaching program for high schoolers in international school settings. I'll be publishing the results soon and appreciate the support the BPS community offers its members. If you're looking for some additional trainings, I find their offerings affordable and practically-applicable in developing my own coaching approach and understanding.
I have to share the Association for International Educators and Leaders of Colour (AIELOC) in case there are any readers straddling the worlds of education and coaching. This community has allowed me to become more empowered and informed as a coach working in international (and very diverse) contexts. It's been an empowering journey that I invite any coach (regardless of background) working in education to explore.
And yes, I'm cheating again but can't resist just one more – The Awkward Yeti produces heartwarming and downright adorable cartoons that illustrate the ongoing partnership and battles between our hearts and minds. If you haven't yet met Heart and Brain, you're in for a real treat.
QUESTION 3. Whom do you admire most and why?
Another impossible question – I meet admirable people every day! I suppose if I'm thinking 'big' names, I'd have to include Nelson Mandela for his resilience, reframing of (what seemed like) insurmountable challenges, and the way he extracted and shared so much learning from his experiences. My favourite quote which I post everywhere I spend time is, "I never lose; I either win or learn."
I don't think there's a human on earth who can fail to be inspired by Viktor Frankl's story and his words to live (and coach) by: "Everything can be taken from a man but one thing: the last of the human freedoms—to choose one's attitude in any given set of circumstances, to choose one's own way."
But there are so many out there who have changed the world in big ways and small – I have to take my hat off to anyone who feels the fear and does it anyway, bucks the trend with a view to a better world, or is a true upstander.
I'm pretty sure many of you readers fall into that category in stepping into the world of coaching so hats off to you too!
QUESTION 4. What's your vision for your life? Where do you see yourself in 5 years?
That's such a timely question given my life was completely turned around just over a year ago when our global family had to suddenly move countries in a couple of weeks due to unforeseen circumstances. That taught me that it's fine to make plans, but it's also essential to be open to what the universe brings your way and to find meaning in whatever that turns out to be.
For that reason, the only thing I can say for sure is that 5 years from now I will know more than I do now, have connected with people who will stretch and challenge my thinking, and that I hope to continue deserving the love I get from my supportive husband and 3 unique and incredible kids.
QUESTION 5. What are your Top 3 Goals at the moment?
Ah, so many things! But this time, I'll play by the rules and stick to 3.
I'm curious to explore what possibilities arise from pairing psychoeducation and coaching in schools for students', educators', and even parents' wellbeing. In a context where mental health is always relevant, I would be honoured to serve my communities and networks by continuing my programs and research around coaching in education.
With the support of my amazing supervisor, Marie Stopforth, I aim to achieve chartership as a coaching psychologist with the British Psychological Society. While I have completed accredited training from ICF, I chose this accreditation because of the explicit integration of my passion – positive psychology – with coaching.
My final goal is to continue getting the most out of life through practicing gratitude, being authentically me, and learning. I know it's a bit cliche but I really believe that finding meaning in whatever comes our way is the key to a fulfilled life; that way, we can positively influence those around us. While it has no end date, it's worth stating the intention so the rest of the world can hold me accountable!
QUESTION 6. What has been your favourite coaching moment so far?
The most recent one that comes to mind is from just a few months ago. I developed a positive psychology coaching program for our high schoolers who said they needed help in managing the pressure of their intense diploma courses.
A graduate student returned to school after her exams to thank me for how the program had helped her not just with her academics but with life in general. This was a student who had previously seen several counsellors and had struggled to manage her negative thoughts and emotions. To know that the program had positive outcomes beyond the school walls was very moving – I'm getting goosebumps even as I think of it now!
It's moments like these that keep me focused on my goal to bring coaching to as many communities in education as possible.
QUESTION 7. What are your Top 3 favourite coaching tools and/or resources?
There are 3 tools that always have my clients reaching for a pen and paper as they rush to capture the learning.
The first is Karpman's drama triangle.

This deceptively simple model of dysfunctional relationships more often than not helps clients identify themselves in the challenges they face.
It empowers them to distance themselves from the role they may have unwittingly stepped into and try a fresh approach to creative problem-solving.
love seeing the lightbulbs go off in my clients' heads as we explore this visual and consider how it might relate to their current circumstances.

Another tool that all clients really connect with is the Spheres of Influence and I've an amusing story to go with it.

A while back, I ran a program called 'Hackademy' for teens who wanted to know how to 'hack' their brains for a better life.
After a session where we used this tool, a tech-addicted student said excitedly: "When I read about this program, I thought it was about coding and joined by accident…but now I think it's even better than programming!"
Enough said. It's not just teens that find this tool empowering; I've had overwhelmingly positive feedback from educators and parents too.

I have to admit that I'm always a wee bit surprised at how powerful clients find the idea of an inner gremlin.

The Coaching Tools Company tool Draw Out Your Gremlin is a great starting point.
I've integrated it with the idea of 'The Judge' from Shirzad Chamine's Saboteurs as well as my own learning; it means I now present this concept through the lens of a well-intentioned, but often unhelpful, friend and I encourage clients to respond to that voice with a firm, yet empathetic, boundary.
QUESTION 8. What do you love most about being a coach?
I became an educator because I believe it is a key to opening doors, empowering the disempowered, and providing practical strategies for living a full and meaningful life.
Coaching goes hand-in-hand with this belief and what I experience each time I coach is an affirmation that everyone should have access to this opportunity. So I love that I get to live my values of equity and gratitude through what I do as well as using my key strengths of curiosity, love of learning and zest to serve others in tangible ways.
QUESTION 9. Tell us a secret about you…
I used to be deadly afraid of spiders to the point where I wouldn't even consider visiting my Aussie friends who at one point in my life lived just a couple of hours' flight away. In fact I was known as 'Arachnophobic Abena' as it was such a huge part of my identity.
Family and friends knew to clear corners of their 8-legged friends before I visited, and even when we were younger, my tormenting siblings wouldn't so much as put a rubber spider near me for fear of my (probably disturbing) over-dramatic reaction.
Then about a year-and-a-half ago, I had a 45-minute hypnotherapy session with Anthony Jacquin and since then I can't feel or remember why I was so afraid!
QUESTION 10. If you could change one thing in our world, what would it be? And how would you go about it?
I would invent an app that works like this:
Select person/population A
Select person/population B
Hit 'connect'
The app immediately makes A and B feel deep empathy for each other.
If we could really walk for even a short moment in another's shoes, I think we'd work furiously toward many of the challenges we face from conflict to environmental degradation to inequality.