Originally Posted on The Coaching Tools Company as Coach FEATURE: Kimberly Bland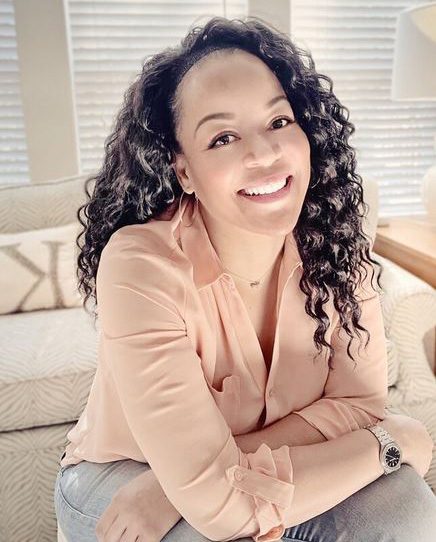 This month we meet fellow coach Kimberly Bland. Get inspired and build coach community with these "Meet the Coach" features!

About Kimberly D. Bland
Lives In: Raleigh, USA
Company: Kimberly D. Bland, Life Coach
Type of Coach: Life and Transformation Coach
Describe your coaching business in one sentence: I'm a Certified Life Coach and Transformation Strategist who works with women to have the experiences they've always wanted in their lives. We get their most authentic goals and desired states of being out of whatever limbo they're all in—and into action.
Meet Kimberly
QUESTION 1. What one book should every coach read – and why?
"The Desire Map" by Danielle Laporte. This book shines a light on how we have life planning, goal setting and achievement completely backwards, which explains why many of us still feel empty even when we reach whatever goals we set.
QUESTION 2. Which website do you visit the most?
The one that "sells everything from a to z". I spend way too much time and money on there.
QUESTION 3. Whom do you admire most and why?
My Mom. She was a single mother who raised three really good humans who are all successful in their own way. We are extremely well-rounded, and value faith and family above all.
QUESTION 4. What's your vision for your life? Where do you see yourself in 5 years?
My vision is to live a life rooted in my faith, prospering in my purpose, being a blessing to others and embodying wholeness, joy, and resilience.
In 5 years I'll be uplifting people around the world as a dynamic, highly sought-after speaker and Coach, and a well respected thought leader and influencer.
QUESTION 5. What are your Top 3 Goals at the moment?
Growing my email list for my coaching practice.
Finding ways to add even more value and powerful tools/techniques to what I offer in light of all the ways the world has changed and continues to change (since the beginning of the pandemic).
Practicing concentration so I can be mindful.
QUESTION 6. What has been your favourite coaching moment so far?
Honestly, it's all the moments when someone shares that the support and accountability I've provided has turned a light on in them.
For example when a client shares that they've got a new role, are taking better care of their health, strengthening relationships, drawing boundaries, etc., it's deeply moving every time because they never thought it was possible to experience that kind freedom and joy.
QUESTION 7. What are your Top 3 favourite coaching tools and/or resources?
1) Danielle LaPorte's "Core Desired Feelings" practice.
2) The Coaching Tools Company.
3) The practice management software that I use.
QUESTION 8. What do you love most about being a coach?
Being a part of helping people have major, positive transformations by uncovering what they truly want to be, have, and do in their lives.
And then knowing that this growth and change will trickle out into the world and help make it better in different ways.
QUESTION 9. Tell us a secret about you…
I played the violin in junior high and high school. Ask me to play it now if you want to get rid of unwanted house guests.
QUESTION 10. If you could change one thing in our world, what would it be? And how would you go about it?
Inequity. It's such a deep issue and if I could describe how to effectively go about changing it, I'd be in a different line of work.
If you liked this "Meet the Coach" featuring Kimberly D. Bland, you may also like: