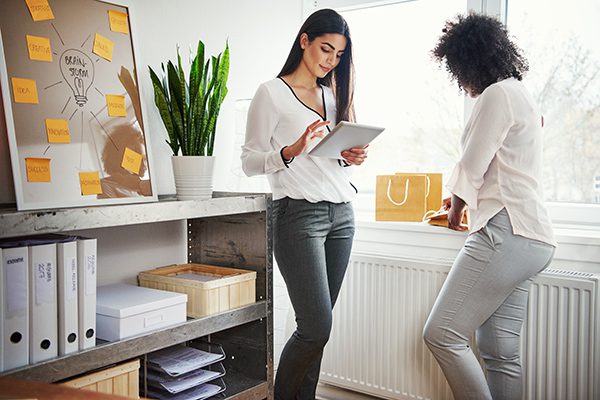 As a coach, building a personal brand is an incredible tool in advancing your professional life. You are strategically telling people the story of who you are, and as a coach, it's likely your connection to ICF plays a meaningful role in that story. By integrating ICF's Core Values into your personal brand, you have an opportunity to demonstrate the highest standard of professionalism for the industry, as well as your integrity as a coach. For individuals seeking to establish a relationship with a coach, this can be a meaningful way to set yourself apart.
While ICF's recently updated Core Values are ones that you may (and likely do!) already embody, there are ways that you can incorporate them into your personal brand: in the choices you make, the people you interact with, the content you share. The goal is to actively and authentically promote these principles every day, in conjunction with other members of the coaching community, to align how you present online with the high coaching standards you uphold in life.
Professionalism
As an ICF-credentialed coach, you have already taken a significant step in demonstrating your commitment to professional standards. Whether that be on your social media channels or face to face interaction, presenting with professionalism will show your audience and community that you continue to bring these high standards into your practice.
This can be achieved in the language you use with other coaching professionals, as well as how you interact with clients and other individuals. While it is important to be your most authentic self when building or maintaining a personal brand, being consistent and thoughtful in your words and actions in any setting fosters an environment of trust.
Collaboration
Fostering connection is at the root of a personal brand, as well as an important factor in collaboration. Collaboration allows for you to connect with individuals who can open your mind to new thoughts and ideas while creating opportunities for new audiences.
Collaborating among other members of ICF on social media can reinforce the values that bring you together as one and allow you to better represent your coaching business. Every person brings a unique set of skills and expertise to anything that they do, and showing that you are enthusiastic to explore and learn will attract more people to you.
Humanity
As authenticity is of the utmost importance in a personal brand, so is humanity. While professional coaches practice humanity in their practice every day, making it a priority to build that work into your personal brand is also extremely beneficial.
When engaging with people, whether in person or online, you can practice humanity in how you demonstrate compassion and empathy for others. But this also means not hiding your weaknesses and failures. It is easier to boast about one's accomplishments on social media channels or meeting new people, but speaking about incidents of imperfection allow for other people to connect more deeply with you and your story. It also allows for people to feel more comfortable trusting you with their own imperfections throughout the coaching journey.
Equity
Treating people equitably means providing access and a welcoming environment for all, which requires dedication and thoughtfulness. Treat people equitably in every space, at work or personally, will set important groundwork of your personal brand.
Equity also involves fairness and recognition that every individual matters. This can be done by reinforcing messages on your social media channels that support equitable treatment, as well as providing resources for your audience will create an empowered environment.
Your Personal Brand is Driven by Core Values
Incorporating professionalism, collaboration, humanity, and equity into your personal brand will maximize your own business and potential as well as serve as a reflection of ICF. Each individual in the coaching community may interpret and interact with these core values in different ways, but striving to practice them every day in your life and in your personal brand is a compelling way to demonstrate who you are as a coach.