Originally Posted on The Coaching Tools Company as Get More Clients with a Signature Program (Plus 3 Mistakes to Avoid) | by Cindy Schulson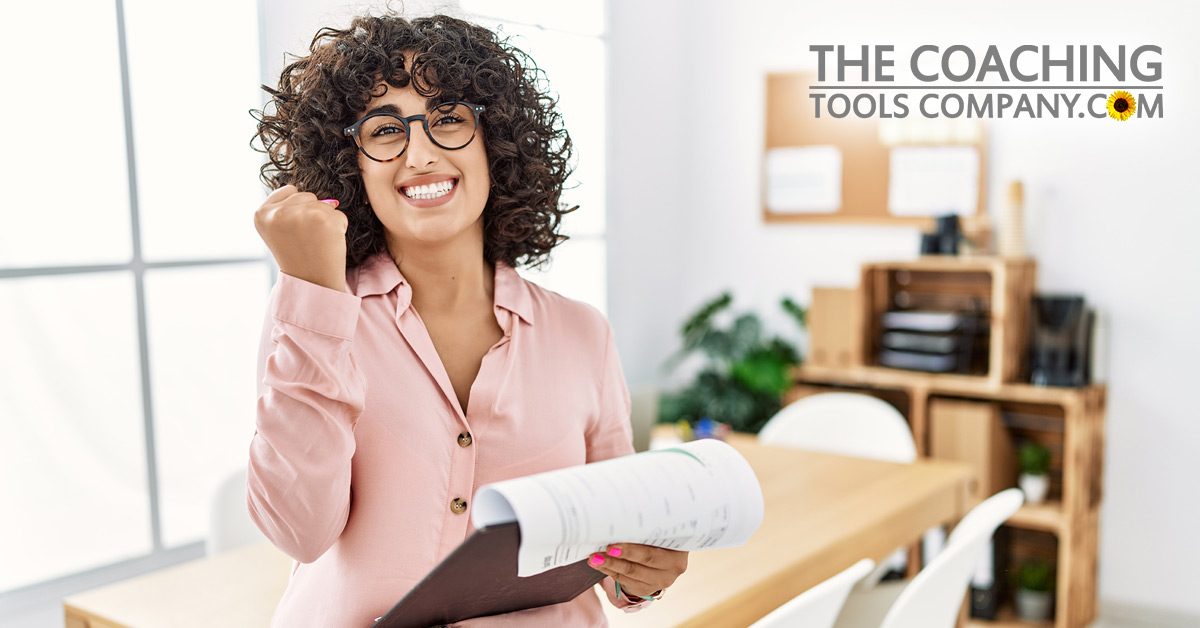 As a coach, you do great work with your clients and have solutions that change people's lives. But:
Are you exhausted?
Are you overdelivering and reinventing the wheel with each client (a huge drain on your time)?
Do you find yourself undercharging? Would you love to charge the true value of your services?
Are you tired of chasing after clients? Do you want a powerful offer your ideal clients are hungry for and an easy way to scale your business so you can multiply your income?
Have you tried launching different coaching programs but found they were hard to fill and didn't bring you a lot of revenue?
Imagine having a program that:
Brings your clients the results they want and allows you to create the greatest possible impact.
Becomes your #1 source of consistent revenue.
Is something you become known for, so you can build your brand and stand out from the sea of coaching offerings.
Includes content you can package in different ways, creating multiple streams of income.
That's the power of a Signature Program.
What is a Signature Program?
A Signature Program is your unique way of helping your clients get their desired results.
I've been leading group coaching programs for 11 years. But I made a lot of mistakes in creating those programs.
Once I overcame those mistakes and focused on my Signature Coaching Program, my business transformed. I grew my revenue by more than 70% in one year, just from that one Signature Program. In fact, having a Signature Coaching Program is the fastest path to a successful coaching practice—and beyond!
So what are the biggest mistakes I made—and most coaches make—in creating a Signature Program?
Here are 3 Signature Program mistakes and how to overcome them
Mistake 1: Too much content
As coaches, we want to deliver massive value to our clients. However, most coaches make the mistake of overdelivering, thinking it adds more value, when what it really does is overwhelm people. Then, as a result, clients either don't start or won't finish the program, and they feel frustrated and demoralized.
Putting too much content in your program doesn't just do a disservice to your clients, it hugely affects your sales. You won't get rave reviews and referrals. AND you won't inspire your clients to continue working with you.
You work hard to get clients. And most clients will happily reinvest with you when they get great results.
But if you overwhelm people, they won't step into your Next Step Program.
So how do you solve this problem?
The solution is to design your Client Journey first. Your Client Journey is your unique system to help your clients go from where they are to where they want to be.
You can choose some parts of your Client Journey to put into your Signature Program. That way, your clients get amazing results without getting overwhelmed. And you'll be able to take the remaining steps of your Client Journey and put them into your Next Step Program.
Now you can seamlessly invite people who complete your Signature Program into your Next Step Program. But without that Next Step Program, you're leaving your clients hanging, wondering what's next. And you're leaving a ton of money 'on the table'.
The key is knowing which steps to include in your Signature Program and which to save for your Next Step Program—so it's a seamless flow from one program to the next.
Mistake 2: Creating before you sell
I can't tell you how many coaches I've met who have created all kinds of content for their program and have no clients. It's painful.
So what do you do instead?
Here's a new ideas: get paid to create your program.
That means you sell the program first, and then you create the detail. I know that sounds scary, but it's much easier than you think.
You'll start by creating an outline of the content. Then you'll build out the content as you move your clients through the program. That way, you're only putting effort into an offer your clients are hungry for.
And when you build it as you go, you're taking your clients' questions and challenges into account as you create the content—so your content is exactly what your clients need.
Which means you're delivering amazing client results, and they're excited about referring people as well as continuing to work with you.
Bonus tip: You don't need to do a webinar, challenge or any other fancy marketing to get initial clients for your Signature Program. I teach my clients high-touch, low-tech strategies to create and fill a pilot program. And one of those strategies involves using informational interviews. With the informational interview approach, you're able to refine your messaging and offer, and at the same time pre-fill your program. It's magical!
Mistake 3: Poor design and delivery
The completion rate for online coaching/training programs is really low. And that's a disservice to both clients and our coaching industry.
One of the reasons people don't complete programs is too much content—Mistake 1 above.
Another reason is that a lot of coaches don't know how to effectively design content that creates engagement, retention and application.
While you don't have to be an expert in curriculum design, it's important to understand best practices in online learning.
Here are 3 top tips:
Be concise and clear. People's attention spans are getting increasingly short, so keep video content to less than 15 minutes.
When creating slides, use images that support the learning, not just placeholders to make it "pretty."
For live training, consider the 90-20-8 rule.

Don't speak for more than 90 minutes.
Change the pace of the experience every 20 minutes.
Involve the participant every 8 minutes (in Zoom this can be as simple as asking participants to comment on something in chat that engages with the presentation).
In addition to creating great content, it's also important to know what kind of support you'll include so people get results.
Personally, I like a hybrid model that includes a combination of training, group coaching, private coaching and community.
Bonus tip: If you want to overdeliver on anything, do it with your support! What people really want more than anything is access to you to help them implement the learnings from your Signature Program.
Wrap-up
So there we have it. I hope you found these tips about what to do—and what not to do—to create a great Signature Program helpful.
Imagine what a huge difference you could make (and how much more income you could earn) if you turn your coaching into a Signature Program your ideal clients really want and will happily invest in!
Learn more from Cindy:

Want to learn more about how to create and fill your Signature Program?
Get your Free Signature Program Template and bonus video training that shows you how to get paid to create your Signature Program.
You may also like these great articles/webinars from Cindy:
If you liked this article on creating a Signature Program, you may also like: