Originally Posted on The Coaching Tools Company as Monthly Tools Clinic 3: The Wheel of Life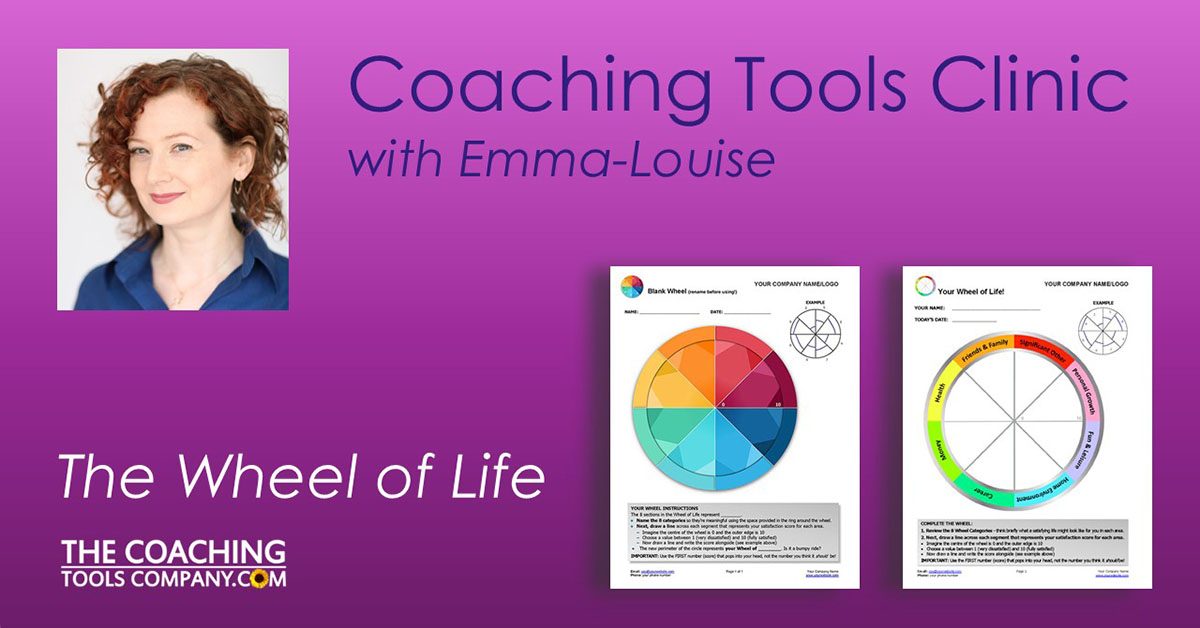 YES THERE WILL BE A RECORDING!
Bring a notepad and pen!
Tools Clinic Date & Time
TOPIC: The Wheel of Life

DATE: Thursday, May 19th (2022)
TIME: 9.30am PST/ 12.30pm EST/ 4.30pm GMT
LENGTH: 45 minutes (or until all your questions are answered)
BRING: Pen, paper and your questions!
Important Notes:
Be sure to show up promptly if you'd like to attend live!
These sessions are often experiential, so expect to be taking part 🙂

This session is limited to 100 participants

, and there is no registration: it's on a first come, first served basis. This maximises attendance while making the session manageable as attendees will be participating.
For those who can't get in to the session (or who prefer), we'll also broadcast this session LIVE on our Facebook Page, so you can follow along there, but PLEASE NOTE: we won't be monitoring the Facebook Live feed.
Afterwards,

a RECORDING will be shared

here on the blog AND it will be announced in the newsletter. If you haven't already, you can sign-up for the newsletter here >>
You do NOT need to purchase the Daily Success Habits Exercise to attend. Just bring yourself and a pen and paper!
Get Your 2 Free Coaching Wheels here:
TOPIC: The Wheel of Life

Join Emma-Louise and your fellow coaches in our third Tools Clinic!
In this 45 minute session, we will discuss and share creative ways to use The Wheel of Life.
Specifically, during this session, you will:
Learn how to use the Wheel of Life in new ways (including Emma-Louise's 4 favourite ways to use the wheel).
Get your questions about The Wheel of Life answered.
Here's what some people have said about previous tools clinics:
Wonderful!
This was GREAT! Looking forward to the next one!
This was my first Coaching Tools Company clinic. Wasn't sure what to expect, but was not disappointed. Made a couple coach contacts, too!
Thank you SO MUCH, Emma Louise! Look forward to using it!
This class made my heart sing!
This was so wonderful, thank you the fabulous session!
I love this!! Thanks Emma-Louise!! Looking forward to more opportunities to learn for you!
I loved how practical is was, getting to share with attendees, asking questions. Thank you so much!!
Thank you Emma-Louise and Michela. I always enjoy and learn so much from you. xox