Originally Posted on The Coaching Tools Company as Coach FEATURE: Susan B. Bentley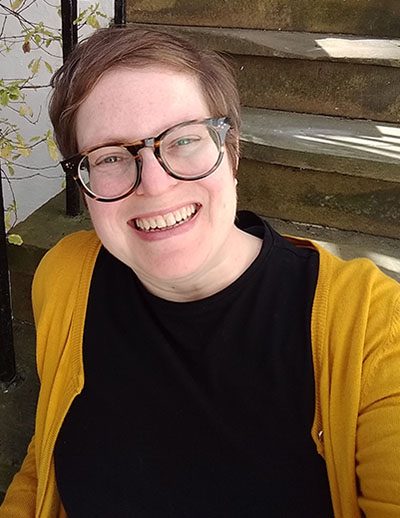 We continue to meet our fellow coaches, get inspired and build coach community with our "Meet the Coach" features! This month we meet Susan B. Bentley.
About Susan B.
Lives In: Brighton, UK
Company: Susan B. Bentley—The Gen X Women's Coach and Scaredycat Skills Trainer
Type of Coach: Team Leadership and Life Coach for women.
Describe your coaching business in one sentence: I'm on a mission to eradicate gender inequality in the workplace, working with women 40+ for individual coaching and workplace leadership programmes for women of all ages, helping them to gain confidence and get clear on what they want from their lives, businesses and careers.
Meet Susan B.
QUESTION 1. What one book should every coach read – and why?
Coach the Person, Not the Problem by Marcia Reynolds.
Marcia's whole approach to coaching resonates so much with me. If you've ever watched any of her WBECS webinars, you might agree with me that her calm approach is so inviting—I'd love to have a cup of tea and some cake with her at some point.
Her book focuses on five essential practices for reflective inquiry and three really practical mental habits that we as coaches can develop. Just some brilliant insights into how to truly coach.
QUESTION 2. Which website do you visit the most?
LinkedIn! I love engaging with women business owners on LinkedIn and with women leaders in companies and organisations I admire.
LinkedIn is also a fantastic tool for following up with people I meet at online networking events. You don't have to debate over that perfectly worded email, you can just drop them a quick message, asking if they want to have a chat. I'm all about chatting (otherwise known as relationship marketing!).
I've been approved to be a LinkedIn Live broadcaster so I'm planning a series of women in leadership interviews—it's in the early stages but I'm excited about it.
QUESTION 3. Whom do you admire most and why?
Famous and not famous?
Famous—Maya Angelou: I had the privilege to hear her speak with Jessica Mitford in Oakland, CA many years ago and it was just a glorious conversation between them to be listening to. And they ended their chat with a rendition of "Right said Fred", an old song that was only recognised by me and my Anglophile friend sitting with me in an audience of USA West Coasters.
Not famous—my late Great Aunt Micky and my late Bubbe Dora: the two most inspirational, strong, incredible women I've known. They both had their challenges in life and always rose above them.
I think what connects all three of these women is courage under fire, grace, humility, honesty and love.
QUESTION 4. What's your vision for your life? Where do you see yourself in 5 years?
The Big Questions! My vision for my life is to continue to rise to the challenge, whatever that challenge may be.
I said a long time ago that life is like a rollercoaster, you've just got to know when to laugh and when to throw up!
The global pandemic has definitely increased that rollercoaster for a lot of us so a vision for me is to keep being me, recognise when to laugh and when to throw up!
Really, to keep learning as I go and keep to my values!
In five years time, particularly with my business, I can see myself continuing to work with and collaborate with women and allies to see some real change with gaining gender equality in the workplace, so a full diary of 1:1 coaching, Scaredycat communication skills training, workshop facilitation and hopefully some big projects with social justice groups.
And I'd like to get a rescue dog too.
QUESTION 5. What is your "big project" at the moment?
My "big project" right now is exploring the barriers to progression for women at work in the UK, particularly in the creative/digital and public sectors and where class and 'social capital' play a part in excluding that progression for some women.
I look at my goals every quarter so my top 3 as I write this are: 1) helping 100 women this year; 2) sending my children's book off to some amazing agents; 3) to be training and coaching women leaders at 10 medium-sized companies in the next year.
QUESTION 6. What has been your favourite coaching moment so far?
Every conversation and coaching partnership I have is amazing, but to physically see that 'lightbulb moment' take over a client's whole being is just incredible to witness—and be a part of.
A client last year had a breakthrough moment quite early on in their coaching journey, and it was just amazing to see that transformation, both in the moment and the changes they committed to for the rest of our time together.
QUESTION 7. What are your Top 3 favourite coaching tools and/or resources?
I invested in some of the Coaching Tools Company's toolkits and they are fantastic to have in my own toolkit to be able to offer clients at different stages of their coaching journey so this website is in the Top 3, definitely.
I'm a big reader and I read around coaching a lot, so I'm always recommending books on self-worth, confidence, business empowerment as a woman so my own resources page on my website is in my Top 3. I'm always adding to the affiliated book recommendations on it (all affiliated with bookshop.org, an amazing alternative to Amazon).
My 3rd is a pen and paper. I'm also a poet and a writer so I understand the power in getting all that stuff out of your head onto paper—such a great reflection tool however you do it, whether it's daily journaling or notes on your phone, mind-maps on graph paper, whatever is to hand. Write it out!
QUESTION 8. What do you love most about being a coach?
I honestly enjoy meeting so many different people, particularly women around my age (the Gen Xers) who have got so much to share and are just Xena warrior women yet they don't recognise their own wonderfulness. Helping them to be their own best friend and be able to cheerlead for them is an honour.
QUESTION 9. Tell us a secret about you…
I'm absolutely terrified of wasps! I used to think I'd get over my fear by being stung but I got stung by two wasps up the side of a long skirt that trapped them (it was the 90s!) and it hurt so much so the fear is still very much real! I'm always secretly on guard at picnics!
QUESTION 10. If you could change one thing in our world, what would it be? And how would you go about it?
That big vision of gender equity! I couldn't do it alone and I was so heartened by hearing about a lot of amazing work being done globally when I was a UN Women UK delegate to the 65th Commission on the Status of Women in 2021.
So few people get to hear about all this incredible gender equity work so I'd want to be a part of getting other women's voices out there. It just takes me back to my late Great Aunt Micky and how powerful speaking up for yourself and involving others can be.