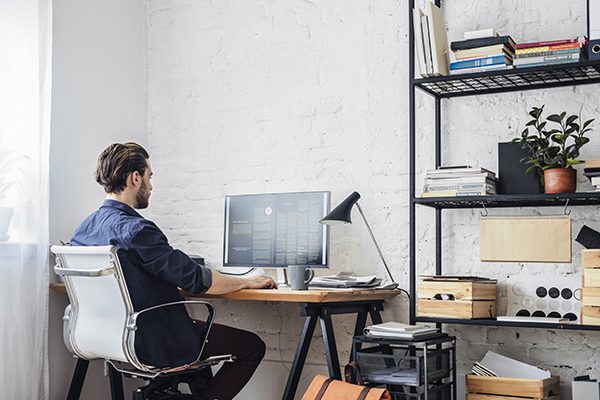 If you've coached leaders lately, you've likely heard their fear and frustration about the "Great Resignation." The US Department of Labor reports that 11.5 million workers quit their jobs between April and June 2021. And it's not even close to over. According to the Harvard Business Review, 48% of employees are actively looking to make a change, and nearly 1 in 4 will do so in the next six months. As a result, employers face the stress of bouncing back from the pandemic while grappling with the fact that many employees are ready and willing to resign.
It seems like an offer of a higher salary isn't enough to bring people back to the status quo circa early 2020. And with so many people considering resignation, it's unlikely that employers would even be able to afford this option. The pandemic forced people to stop and reevaluate their personal and professional lives, and upon reflection, most people want more out of their workplace than just a paycheck.
Today's employees want the flexibility of a hybrid workplace. They also want to be valued by their employer and feel that the organizational values are congruent with their own. To prevent the Great Resignation from putting an end to your business, you need your employees to feel that they're part of a community. The rules of the game changed, and we all need to adapt.
To do this, leaders must develop the social skills necessary to promote team and organizational cohesion and ensure that remote talent isn't lost in the "Zoomiverse."
So, how can we help leaders adapt to this new landscape in the most effective and least stressful way? Basically, empathy is not optional right now. You have to be able to understand and identify the feelings of another person in a hybrid or remote setting. When you get to know your colleagues on a deeper level, you can count on them and create more meaningful and respectful relationships.
Here are some techniques that have worked well for the leaders I've coached since the beginning of the pandemic:
Active Listening
On Zoom, we tend to be silent when another person is speaking. However, people need to know that they're being heard. If you can, keep your camera on and make sure you're nodding and smiling while your colleagues are speaking. If your camera has to be off, don't be on mute. Contribute to the conversation and give positive affirmations so the other people on the call don't feel like they're speaking into a vacuum.
Conflict Resolution
Don't compete with others. Always place the problem on one side of the equation and your team on the other. Use words like "we" to show camaraderie and empathy.
If you have to resolve a conflict between your team members, don't try to find out who is "right" and who is "wrong." Instead, look at the big picture and ask them what they think would be the best solution for the task at hand. By removing emotions from the argument, you give people the freedom to change their minds and realign.
Effective Communication
Whenever you speak, take a moment to think, "why am I making this statement? Will it bring me closer to achieving my goal?" Formulate your points in your head or even on a piece of paper (since nobody can see it on Zoom), and then speak. Use precise language and simplify the concept you're trying to communicate. The clearer your delivery is, the easier it will be for your colleagues to jump on board.
Relationship Management
It's helpful to start a meeting on a positive note. Try opening a call by praising a particular person for something they've accomplished since the last meeting. Try saying something like, "This isn't the first time we've had to solve a problem like this. Kudos to Jane, who was able to find a workaround last week. Let's think together about how we can solve this issue."
We should also be cognizant that the loudest and most visible people in the room (whether on Zoom or in-person) are not necessarily the only people with good ideas. It's the responsibility of the leader to judge personal contributions not just by a person's visibility. It's helpful to create a system where every team member has dedicated time to contribute to the conversation.
In today's workplace, people with a good grasp on socializing get ahead. Before the pandemic, many leaders took the opportunity to build community in person for granted. Now, we need to be more proactive and better prepared for what's to come. Coaching will be an effective tool for helping teams and individuals build crucial social skills, retain employees, and maintain a sense of community in a hybrid and remote world.