Originally Posted on The Coaching Tools Company as WATCH: Free Webinar on How to Create a Coaching Offer that Sells Itself with Expert Cindy Schulson!
We're super excited to share another Free Webinar with "Marketing with Heart" expert Cindy Schulson*! This webinar was over-subscribed, and the feedback was fabulous—so we hope you love this recording!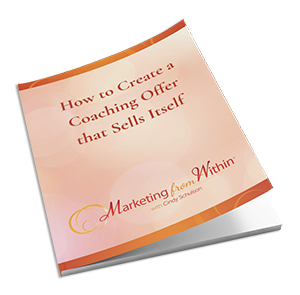 Be sure to also grab your free copy of Cindy's awesome free handout which outlines what you need to do to create a coaching offer that your prospects will love!
Webinar Details: How to Create a Coaching Offer that Sells Itself
How many sessions have you had with potential clients where they don't sign up with you, even though your offer would really help them?
Potential clients need to understand HOW you'll achieve the results you offer.
People need confidence in your ability to lead them to results, so they can say "Yes" without hesitation.
In addition to learning how to design an offer that is both clear and tangible, this webinar will teach you:
How to get the attention of your perfect clients who would LOVE to work with you
The biggest mistake coaches make with their offers that leave them struggling for NEW clients (and how to fix it immediately)
What you need to do before a consultation to get easy YES enrollments
The secret to confidently raise your rates so you can FINALLY get paid the true value of your services (and make MORE without working harder)
Here are just some of the comments and feedback from Cindy's first webinar for us:
Thank you for providing such valuable information. I appreciate how you cut through the hype and clearly and concisely introduced us to an authentic way to find and get clients.
Loved how thorough the Q&A portion was, and how the presenter's checklists gave a very clear idea of the steps to take and how to bulletproof each step of the way! Thanks a lot 🙂
Wonderful session, made a topic that seems overwhelming manageable and even fun!
It was clear with concise steps. BEST marketing webinar ever!! Thank you.
Simple and practical advice. Now, putting it into practice will be tricky, but good.
This helps me get clear focus on what I need to do next!
I love the Coaching from the heart approach. It helped me to realign with my purpose. Thank you.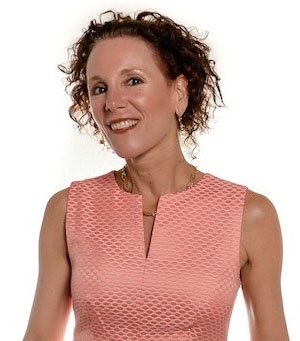 About the Presenter
Cindy Schulson is the Founder of Marketing from Within. She shows coaches and consultants how to stand out in this noisy online world by marketing with heart vs. hype. Cindy brings a decade of marketing experience working for such companies as Coca-Cola and Visa, combined with a decade of online marketing to create a paradigm shift in how marketing can be done with integrity and heart. Get Cindy's Free Brand Message Template at MarketingfromWithin.com
* PLEASE NOTE: We have recently become an affiliate for Cindy Schulson at Marketing from Within. This is because we think what Cindy offers is awesome, and that it's helpful to many, many coaches. She also offers a lot of valuable content free. We are only affiliates for a few businesses that we feel truly benefit coaches.